Written by
georg
on November 20, 2018
Gedanken und Notizen zur diesjährigen IT-SecX der FH St. Pölten.
Für mich persönlich hat sich die Veranstaltung stark verändert. Früher waren in erster Linie die Vorträge interessant. Die Vorträge sind nicht schlechter geworden, aber networken und tratschen steht mittlerweile im Vordergrund. Und ich wurde wieder für meinen Vortrag von vor 10 Jahren erkannt.
Wenn ein CVSS Score von 10.0 ein leeres Bankkonto bedeuten kann
Florian Bogner beschreibt exklusiv seine Findings. Mittlerweile auch in seinem Blog verfügbar. 0-Day in ELBA5's Network Installation: Overtaking your company's bank account
Internet of Dongs–a long way to a vibrant future
Auch Sexspielzeug ist angreifbar. Damit konnte ja niemand rechnen!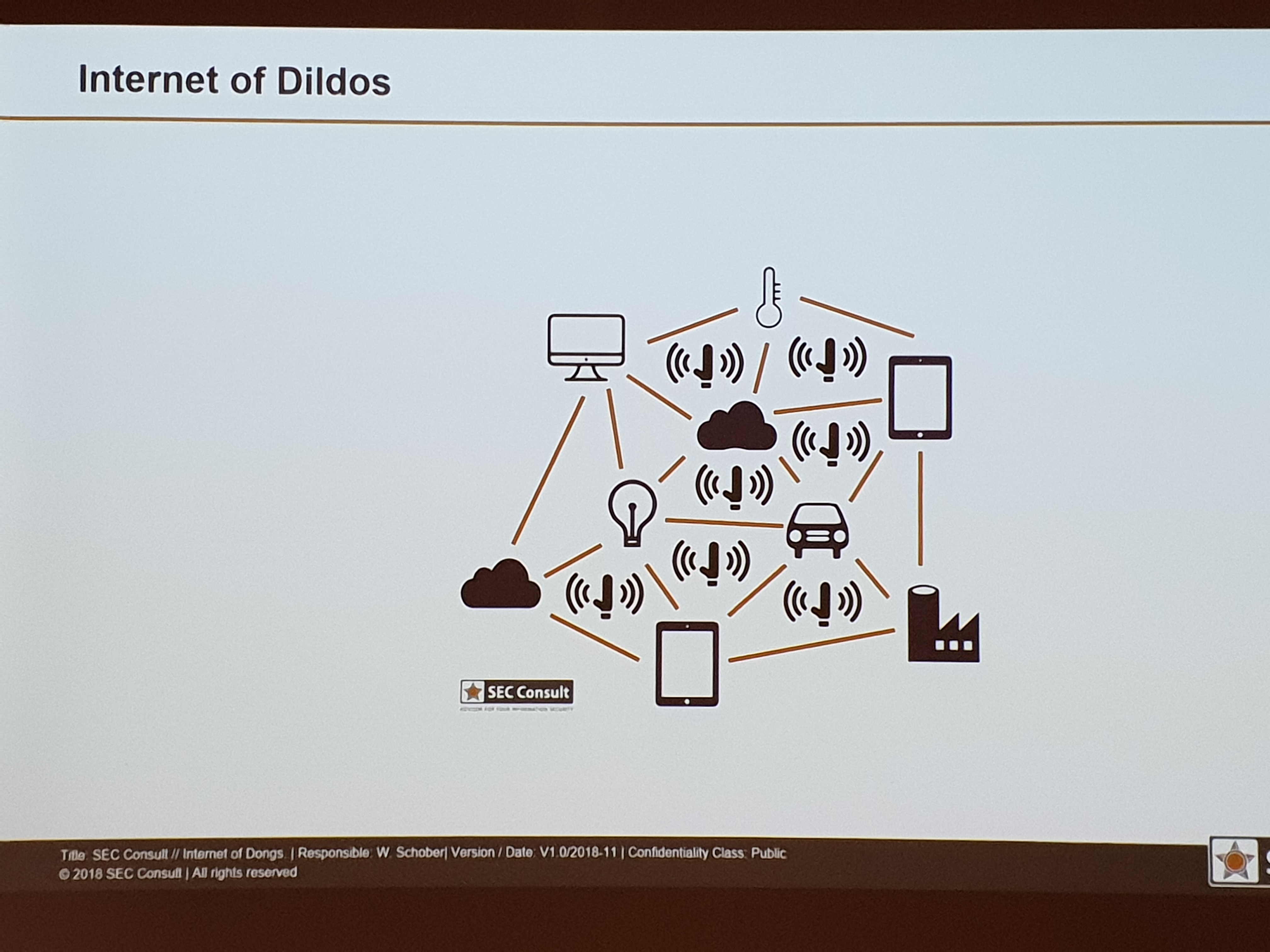 Alexa Top 1 Million Security – Hacking the Big Ones
Schöne Statistiken, welche Probleme bei den "großen" Webseiten gefunden werden und was man damit alles anstellen könnte.
Blockchain: You're Doing It Wrong
Nicht mit Zwang unter allen Umständen auf die Blockchain setzen. Für viele (die Meisten) Anwendungen ist es es einfach das falsche Werkzeug.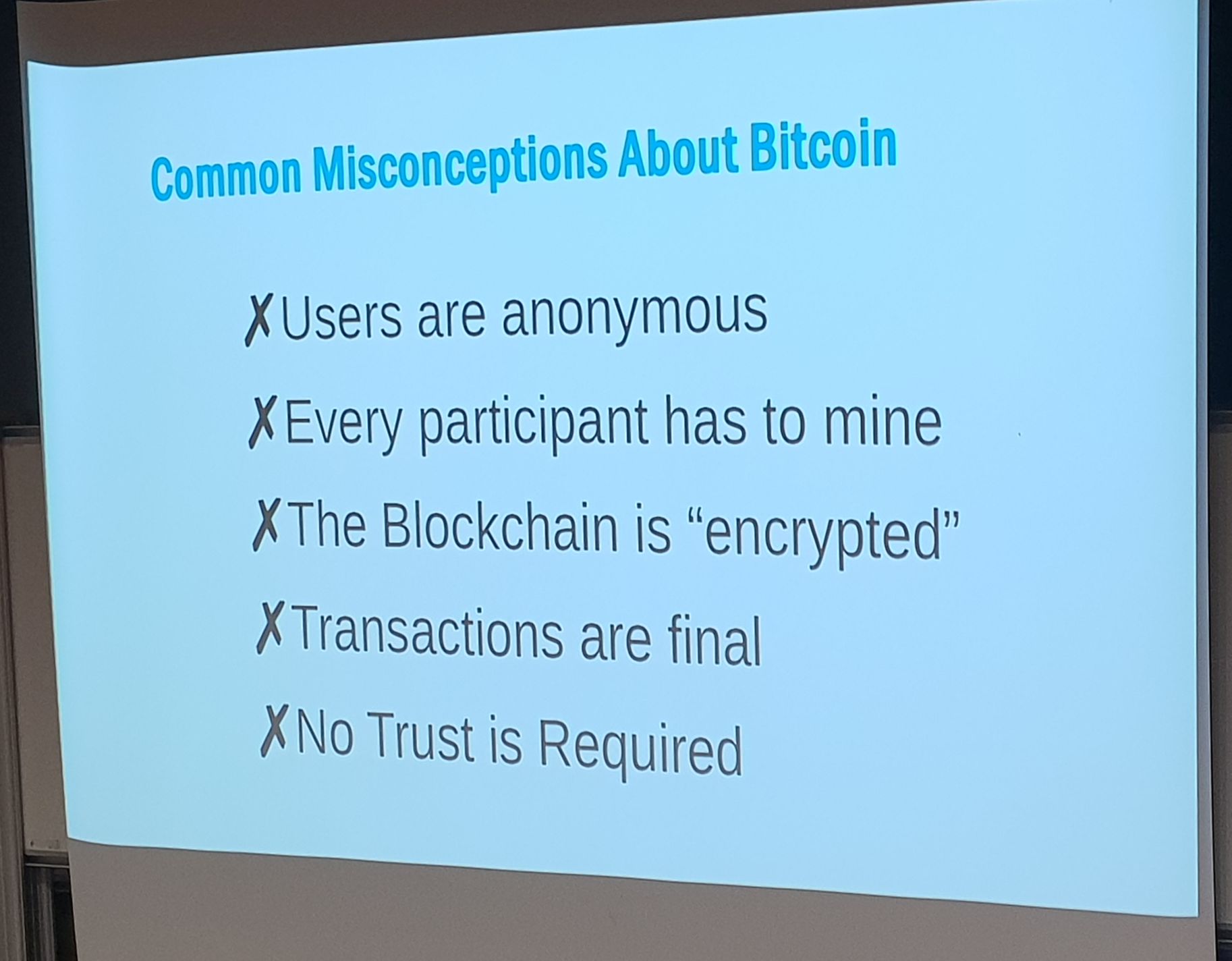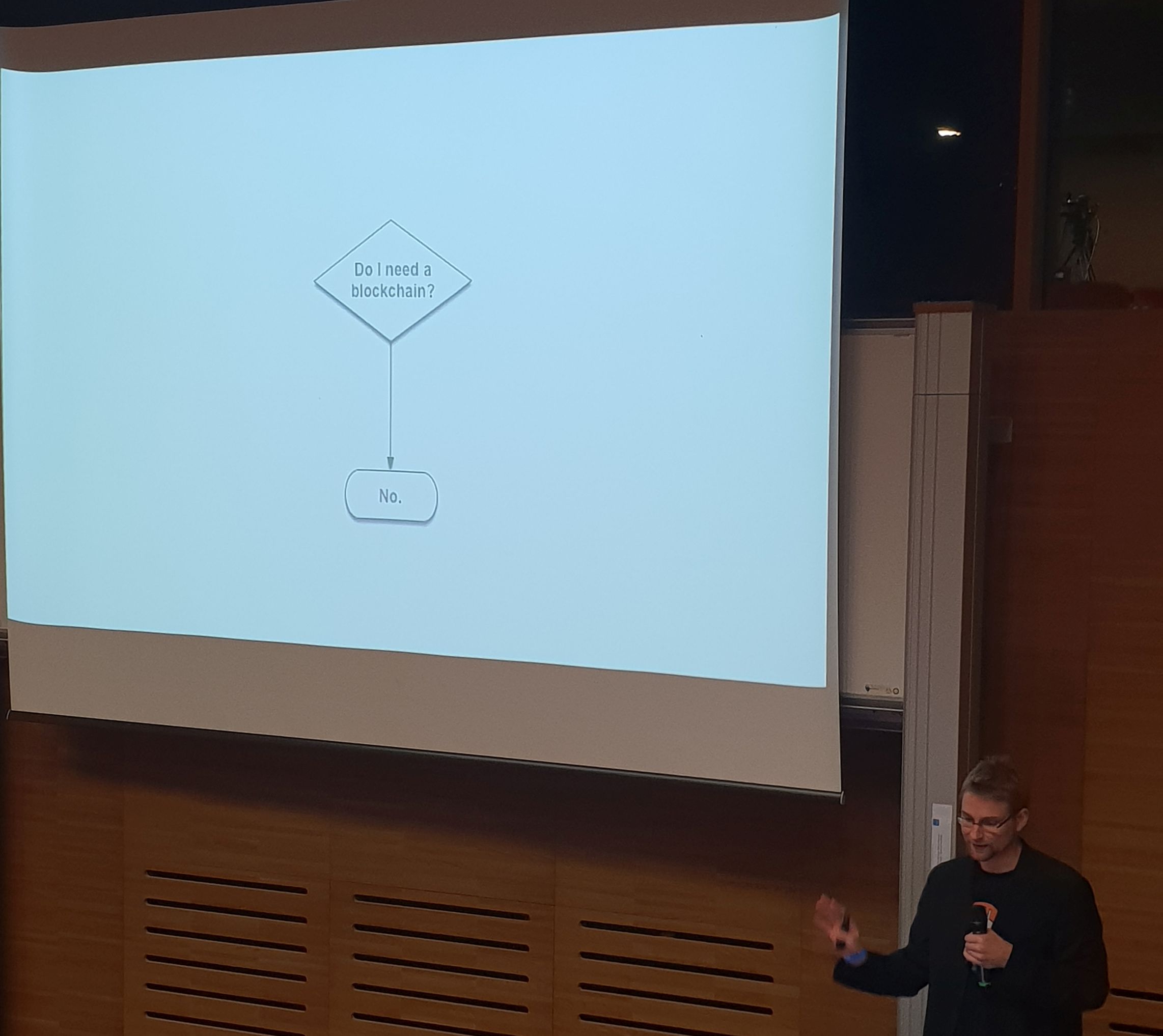 Quantumcomputer und KI – Moderne Informatik und Auswirkungen auf die Sicherheit der Zukunft in der Industrie 4.0
Für mich leider einer der schwächeren Vorträge die ich besucht habe. Vielleicht auch nur weil ich mir eine Antwort erhofft habe, ab wann wir denn jetzt genau Post-Quanten-Krypto brauchen werden
cat /var/log/news_2018
Rückblick und Ausblick. Sehr unterhaltsam, ganz ähnlich der Fnord News Show. Um letztes Jahr mit den Cyber-Protect-Aufklebern zu übertreffen gibt's am Ende homöopathisch verdünnten Elektrosmog. Für manche IT (Security) Probleme wäre aber ein Exorzist besser!
Das ganze Programm gibt's unter itsecx.fhstp.ac.at/programm-2018 und Infos zu den Vorträgen, teilweise mit Video, unter itsecx.fhstp.ac.at/vortraege-2018.